Group of Companies
Our global network of aspiring companies collaborates with us to create a difference with their products and services. Khudra isn't only limited to itself; it goes beyond what a regular organization is. A group of companies that collaborate closely with Khudra.
Yoddha
Through Yoddha Studios, the company aims to stitch together a studio that helps companies build bold brands that disrupt. Yoddha is a multinational creative firm with expertise in UI/UX and branding. Bold studio for bold brands.
Believe
With Believe, we aim to provide a plethora of tools that make mental health practices more accessible, portable, and cost-effective in Nepal. Given the shortage of psychiatrists and the lack of mental health care access in Nepal, this will assist in improving the mental health of citizens by emerging as a viable tool to bridge the mental health treatment, hereby acting as a catalyst of change.
Vidyarthi
At Vidyarthi Nepal, an online education platform, we aim for much more than just teaching; our goal is to get young Nepalese minds on par with global standards through effective, goal-oriented education imparting essential skills that are (or will soon be) a "Must Know" in order to survive, excel and Grow.
Benefits of Khudra's
Venture Program
Time zones ain't no thing
Wherever you are in the world, you'll feel like we're right around the corner. With 10 years of experience, our business processes are seamless and time differences don't matter.
Diverse team experience:
We're a varied group with extensive industry, investment, and entrepreneurial expertise who will become an integral part of your team from the start.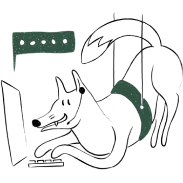 Impossible?
We're on it
With even more diligence and devotion, we continue to strive towards chasing a better tomorrow. Khudra ensures that all your business needs are met effectively; leaving no stone behind.
Full spectrum
of services
We put into effective use of our propitious power of business, innovation, and entrepreneurial abilities to provide you any solution that your business demands ranging from creating logos, development, interface design prior to development, technical support, to even marketing.
Incubation ∞ Innovation.

From lab to market,
From zero to one.